HANWEST "S-WW" & "CN-WW" SERIES LARGE CAPACITY FLUID TO FLUID INDUSTRIAL, COMMERCIAL & MARINE HEAT EXCHANGERS
HANWEST Aqua Systems fluid to fluid exchange heat exchangers are available in many different arrangements to suit a wide variety of heat exchanger applications. The large bore water tubes combined with the internal fin ensure constant velocity along the full length of the tubes reducing tube fouling. The patented tube geometry provides a high level of efficient heat exchange allowing a close approach between the liquids. The "S-WW" series have copper water tubes for fresh water and the 'CN-WW" series have 90/10 cupro-nickel tubes for sea water installations.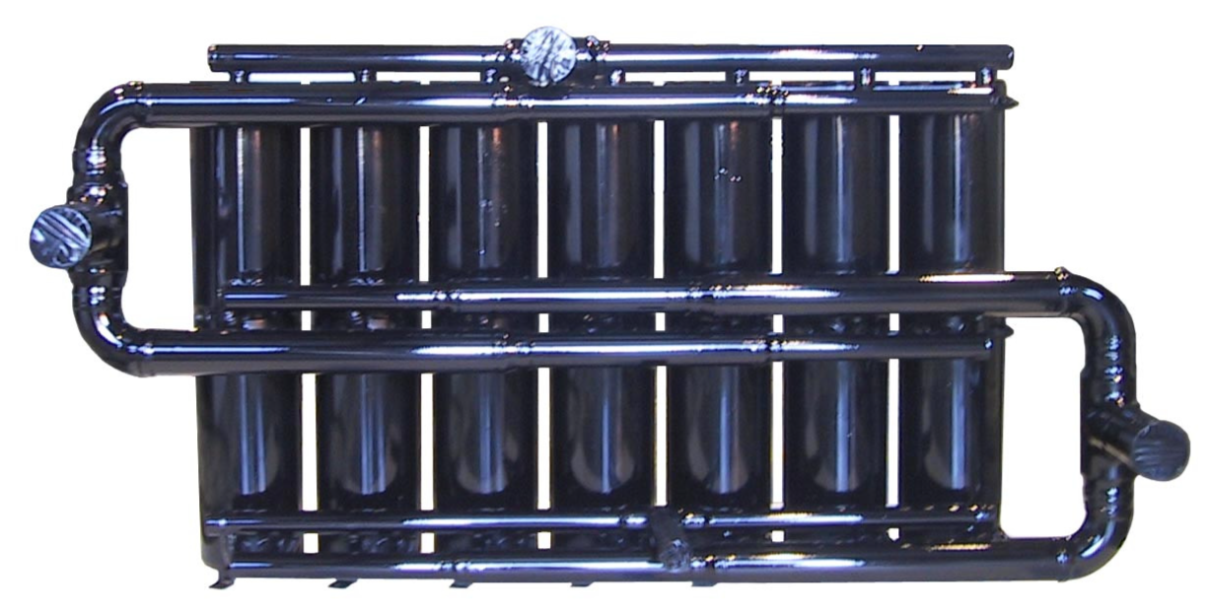 Model "CN-6TV/7-WW" Heat exchanger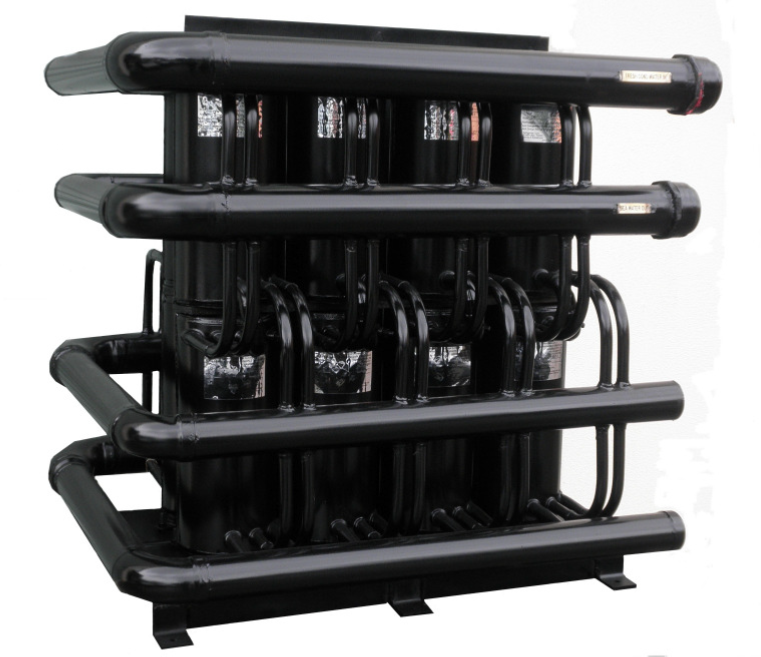 Model "S-5/16HV-WW" Heat exchanger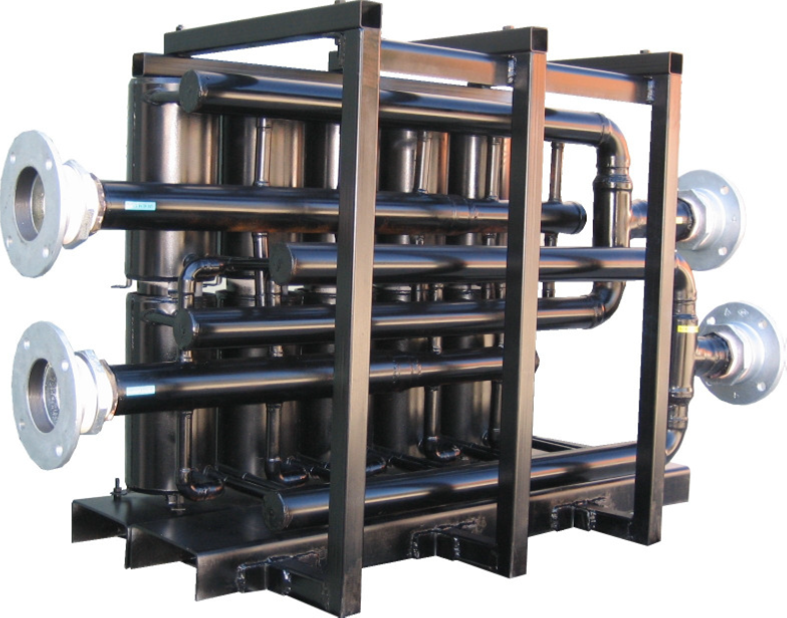 Model "CN-6/12HV-WW" Heat exchanger

The "WW" heat exchangers are designed for installations where primary fluid is to be used to heat or cool a secondary fluid that carries some entrained solids. The heat exchanger water tubes feature both internal and external surface extension for efficient heat exchange. Water manifolds are copper for the "S" series and heavy wall "DR" brass for the "CN" series heat exchangers. Optional washout connections can be provided to easily reverse flush the secondary water circuits if cleaning is required. For installations requiring regular flushing, automatic flush systems can be supplied. The flush out system when included allows flushing of a single tube or an optional manifold can be set up to flush all tubes simultaneously. The base heat exchangers are manufactured in the USA and carry UL® approval. The assembly of the various multiple heat exchangers is carried out in our factory at Unanderra, NSW Australia.
Optional Insulation
The heat exchanger assemblies can be supplied with insulated casings if required. For heating applications the casings are available in Galvanised Steel, Aluminium or Stainless Steel internally insulated with expanded foam insulation. For cold water applications where the heat exchanger temperature will be operating below the dew point of the surrounding air, the casings are insulated with polyurethane foam insulation poured in situ.